Hmmmm!! Tumblr blog
(writings are headed by this image)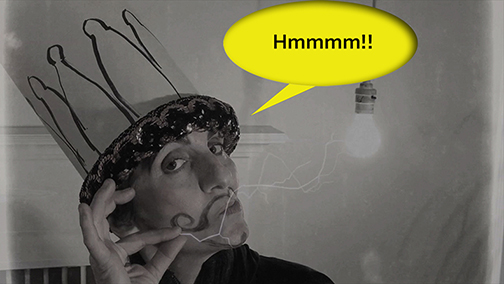 ---

Invited Juror
Persbook Art: The 6th Annual of Contemporary Arts
Niavaran Cultural Center. Tehran. Iran. April 15 – 23, 2016
Art and the Anthropocene
See exhibition catalog PDF here…
Includes text by Stepanian:
"Education to Intervention: Artists and the Environment" (pp. 9-10).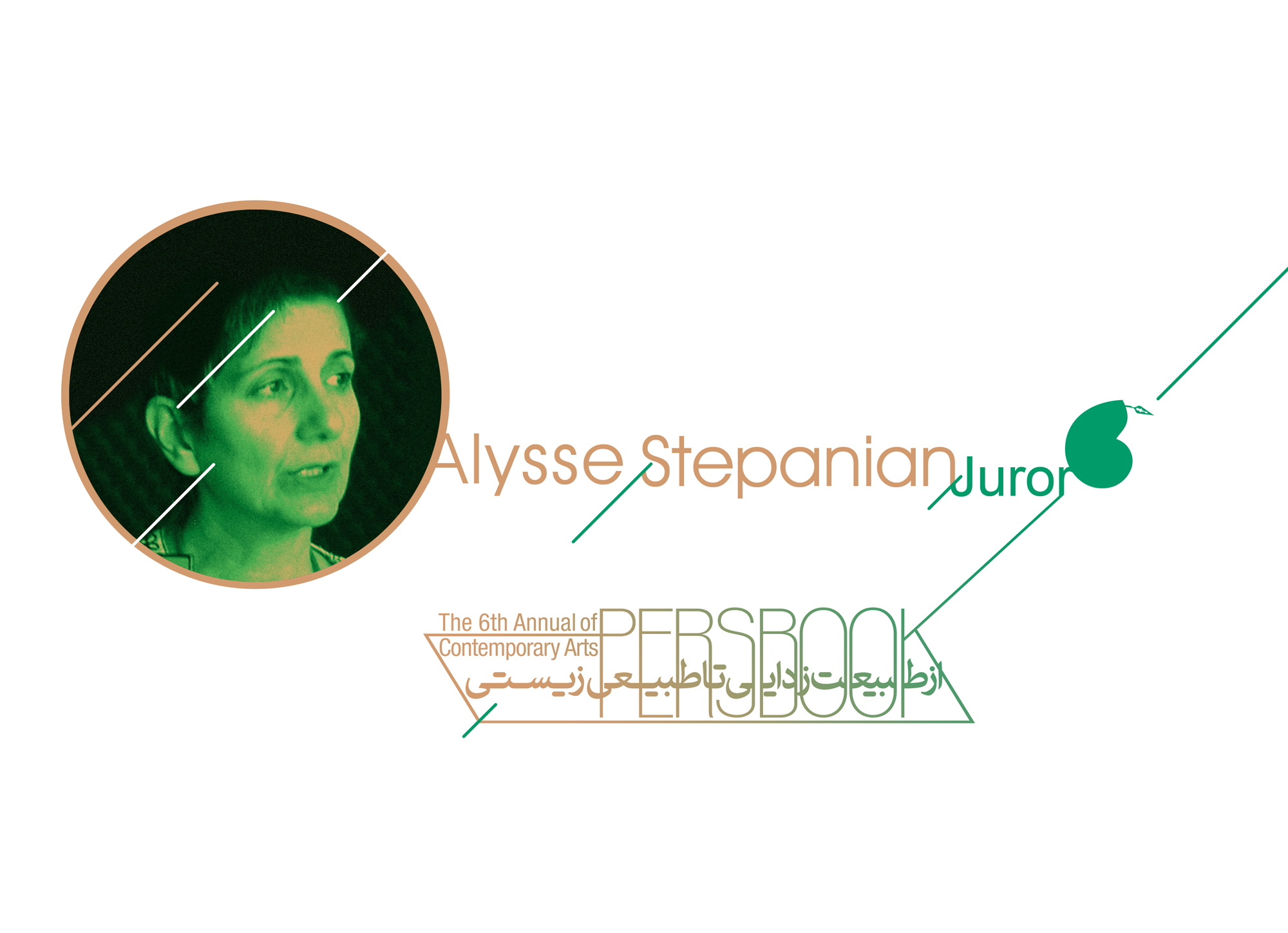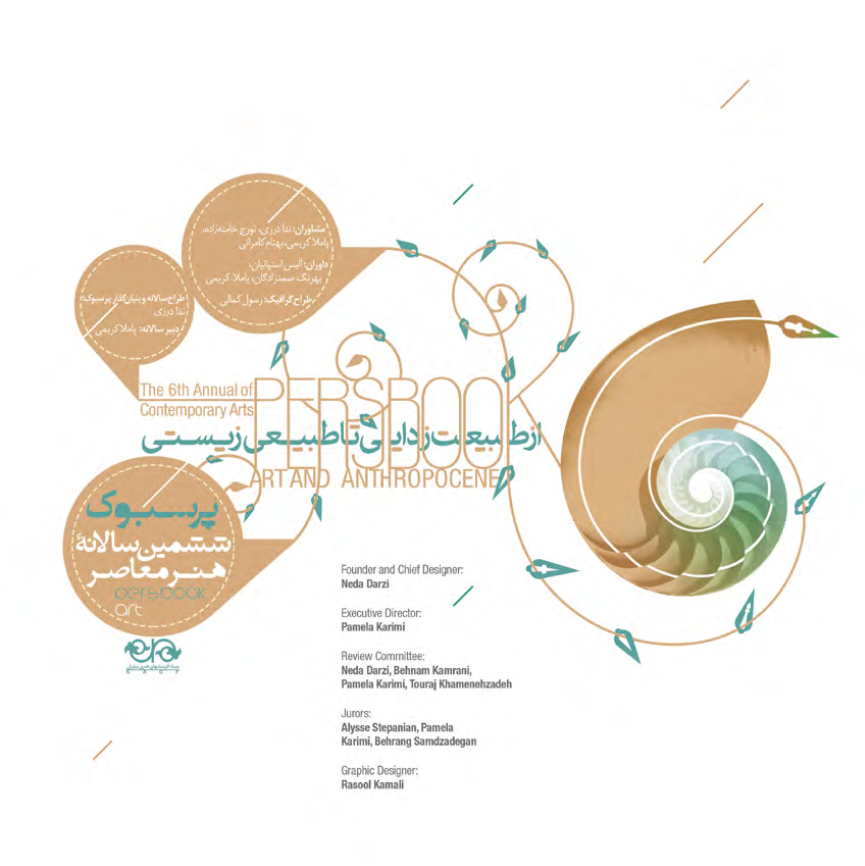 ---
Nietzsche Was A Man exhibition catalog
Lecture Notes by co-curator Alysse Stepanian
Published by Pori Art Museum (Finland)
Feb. 4. 2015
pg. 8 – 27
Finnish translation and original English.
The catalog may be purchased online here. More info at the National Library.
Curator Stepanian's meritorious catalog can be considered the 21st work of the exhibition. It ranges from the questions of humanity to submitting and categorizing animals. The text feels at some point over interpretational behind which the works position. That way the curator uses her power and makes it visible but also gives a reading experience, which expands our thinking way past the black veil.
Read the full exhibition review in the Finnish newspaper, Satakunnan Kansa.

Available on academia.edu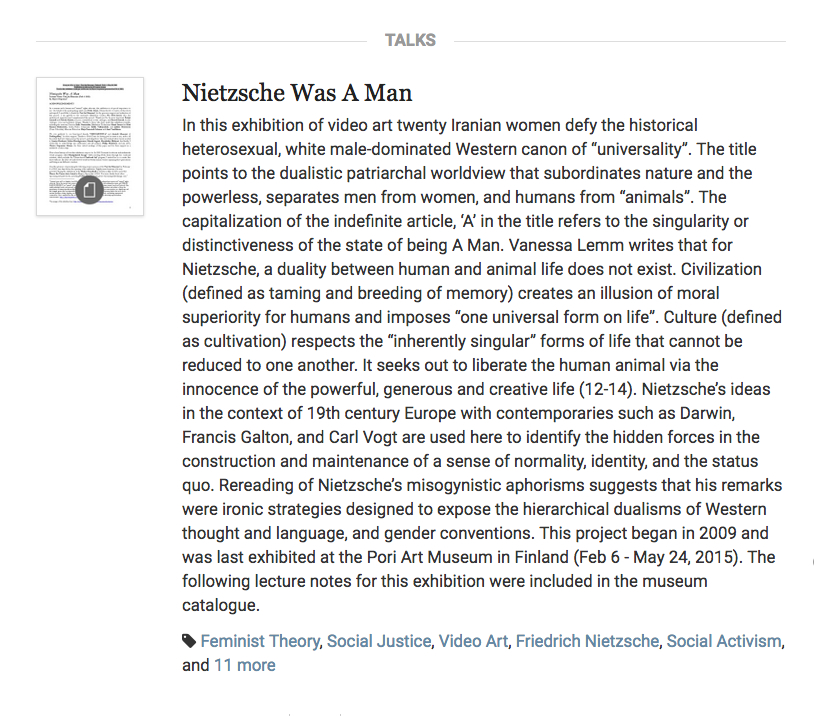 ---
June 2013
Nietzsche Was A Man exhibition catalog text
by co-curator Alysse Stepanian
Published by Museo Ex-Teresa Arte Actual & Instituto Nacional de Bellas Artes (INBA), Mexico City.
Spanish translation with full English text beginning on pg. 32
---
Dec 2012
Book review
Journal for Critical Animal Studies
Review of 2011 book by Ron Broglio – Surface Encounters: Thinking with Animals and Art. University of Minnesota Press. JCAS VOLUME 10, ISSUE 4, 2012; pg. 188-197
---
March 2012 essay:  "Don't Eat the Yellow Snow"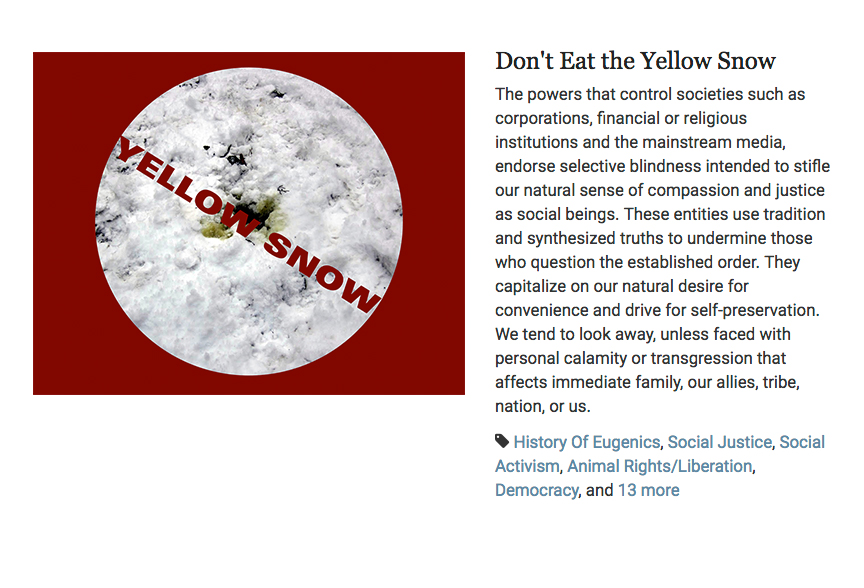 ---
Creative writings on my old Flash-based website:
http://alyssestepanian.com/writings_images.html