This performance was funded in part by the Foundation for Contemporary Arts Emergency Grant.
#MemoryoftheUniverse observes and absorbs!
2016. 20mins. concept, video, 3D animation, text, performance by Alysse Stepanian. sound design and music by Philip Mantione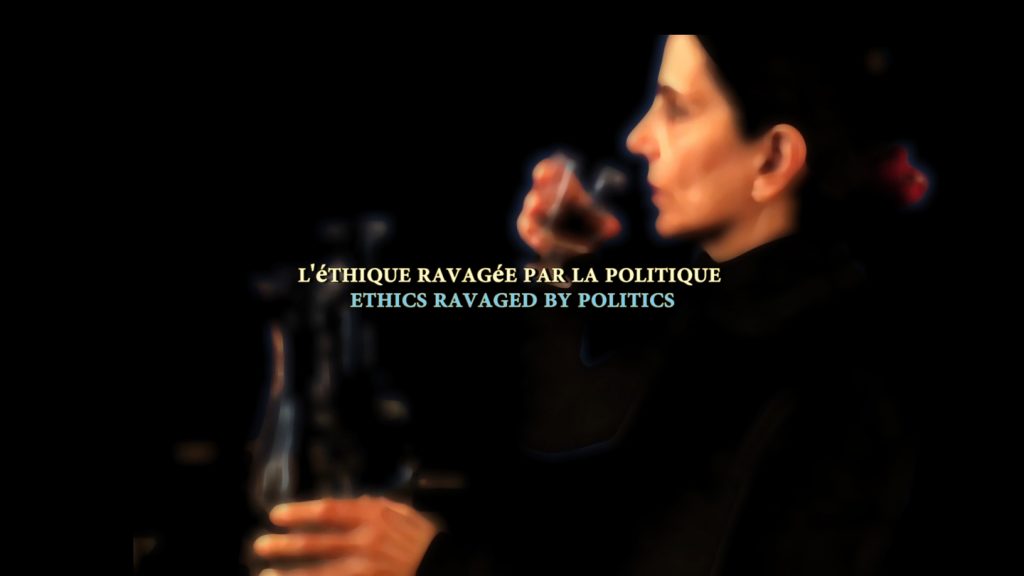 Performance date/time: Tuesday, Nov 8, 2016. 7pm
Exhibition dates: Nov 8 – Dec 3, 2016
Galerie DEUX [dø]
2 rue de la Bibliothèque, 13001
Marseille, France
This performance and exhibition were part of the exhibitions and events of the 29th Festival Les Instants Vidéo, organized by Instants Vidéo Numériques et Poétiques, with this year's theme: "Poetic State of Emergency".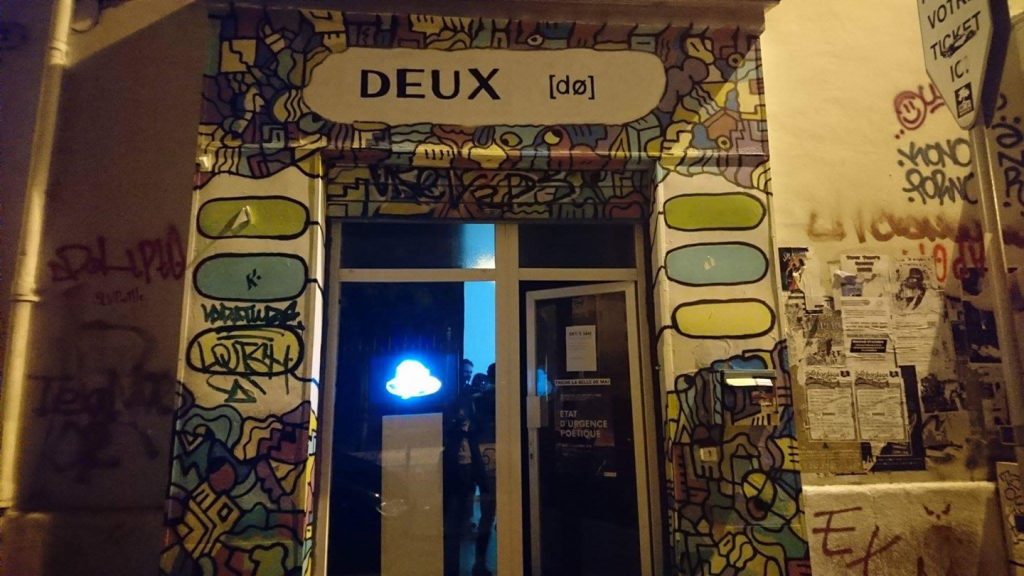 On Nov. 8, 2016, the U.S. Presidential Election Day, I presented this work for the first time at Galerie DEUX [dø], during the opening of my solo video installation exhibition in Marseille, France.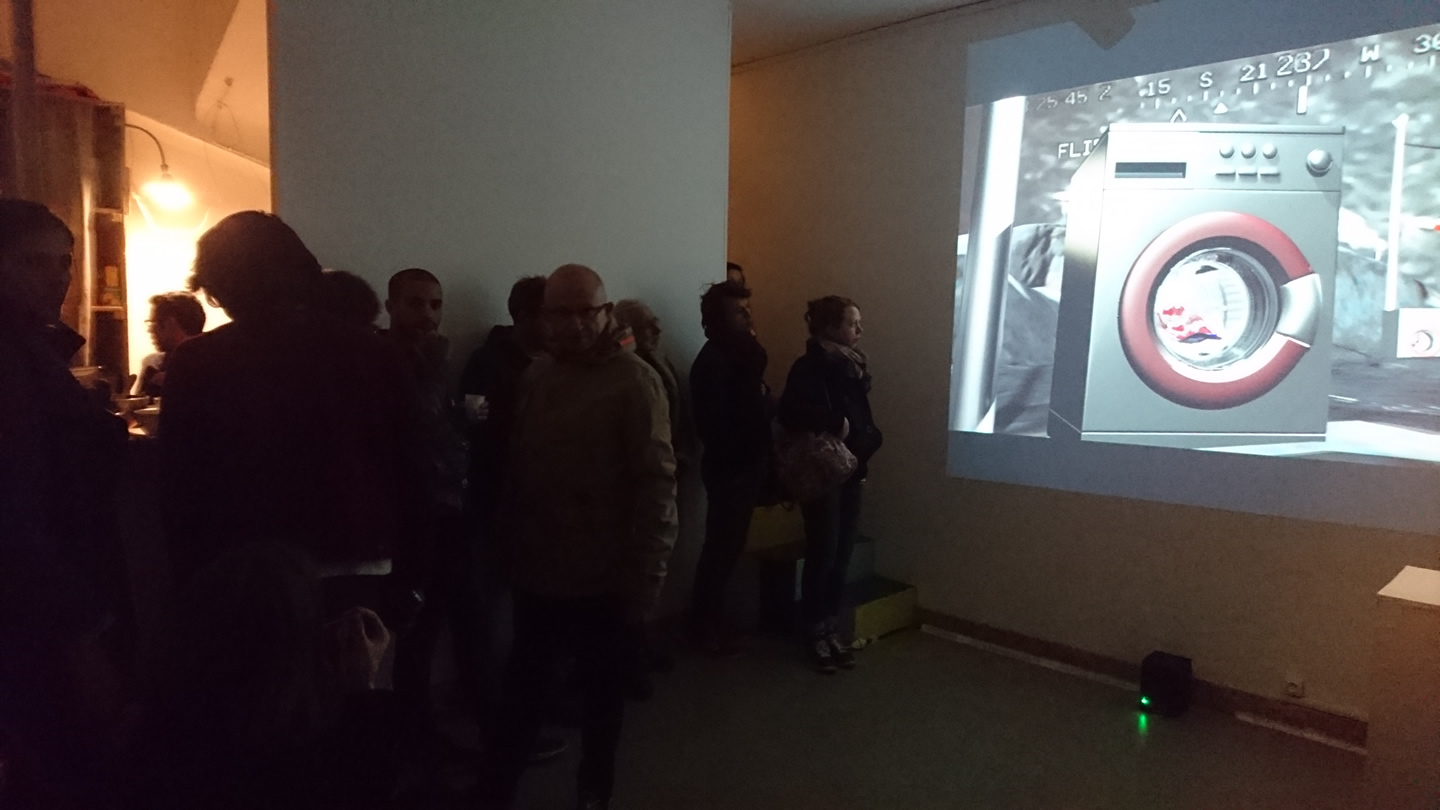 This work is based on months-long research that continues to expand. The central character is a half-woman, half-cow creature that I've created in 3D animation. She is the embodiment of the memory of the universe and is in process of becoming a superhero. In the accompanying video, in a monologue combined with chant-like poetry recitation, I talk about some of the current intersectional social and political issues that have plagued our planet, such as petropolitical and water wars, colonialism, drones and "militainment", and terrorism and the refugee crisis. Using this fictional superhero and the power of creative speculative thinking, I offer the possibility of breaking free from a destructive human-centered world.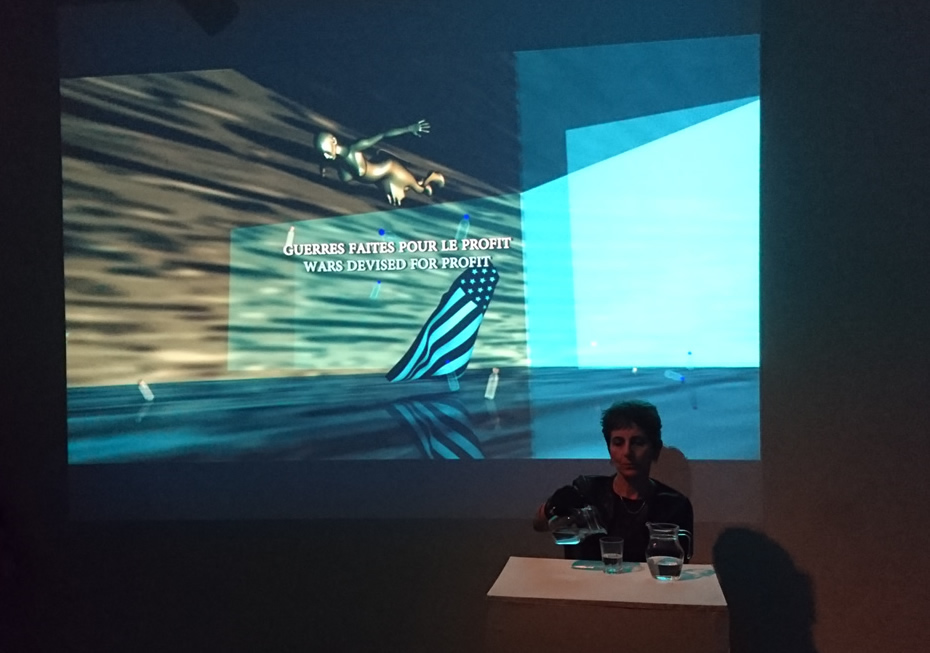 During the 20 minute duration of this work, sitting behind a small table and mirroring the video of myself projected in the background, I continuously sip water from a jug, then spit some back into another jug, after which I reverse this process, spitting back into the first jug. This act symbolizes the echo chamber in which most of us live in, hearing only what we want to hear, only to confirm what we think we know, with one-dimensional and myopic views of the world.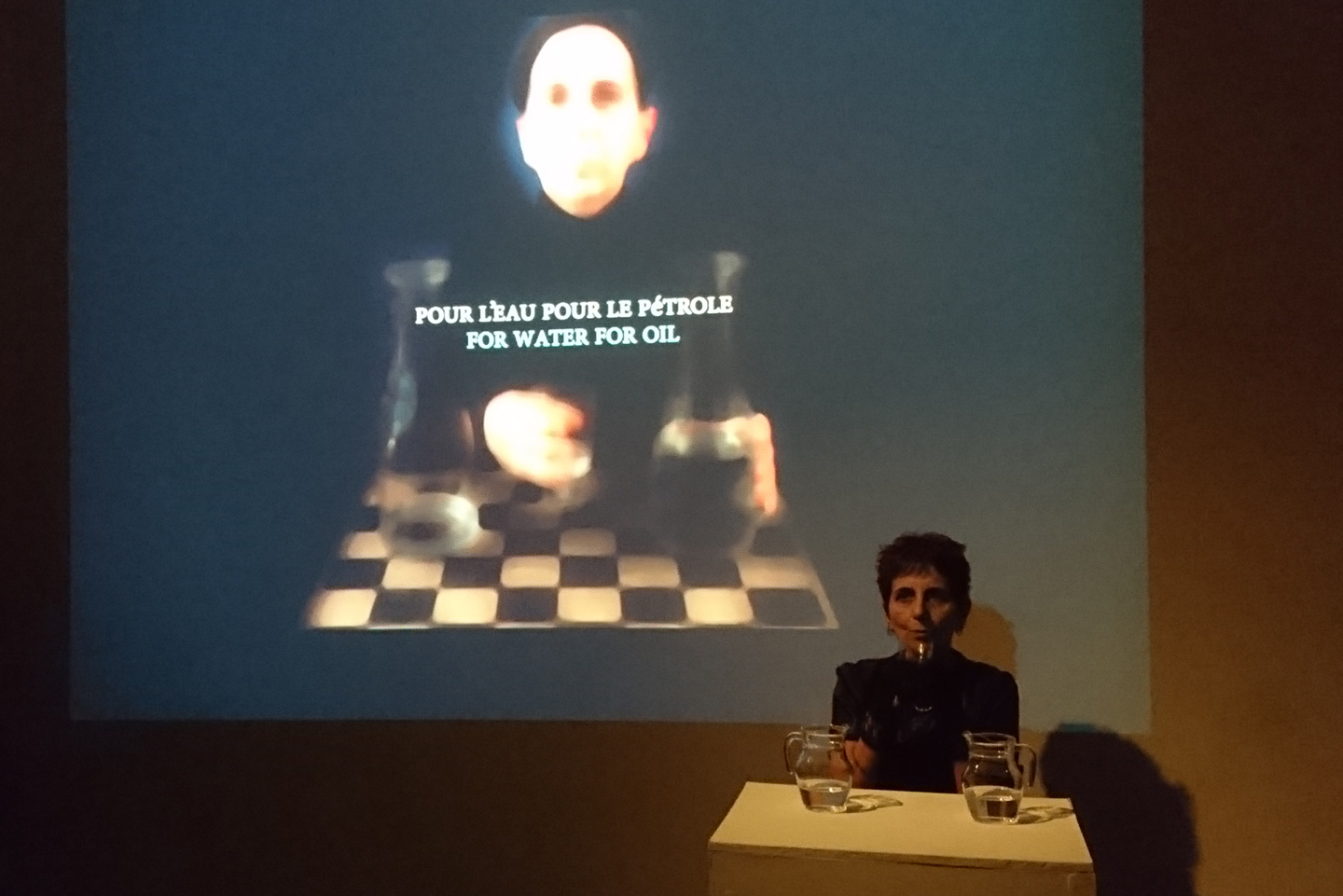 This work was Listed as "recommended" in Journal Ventilo.