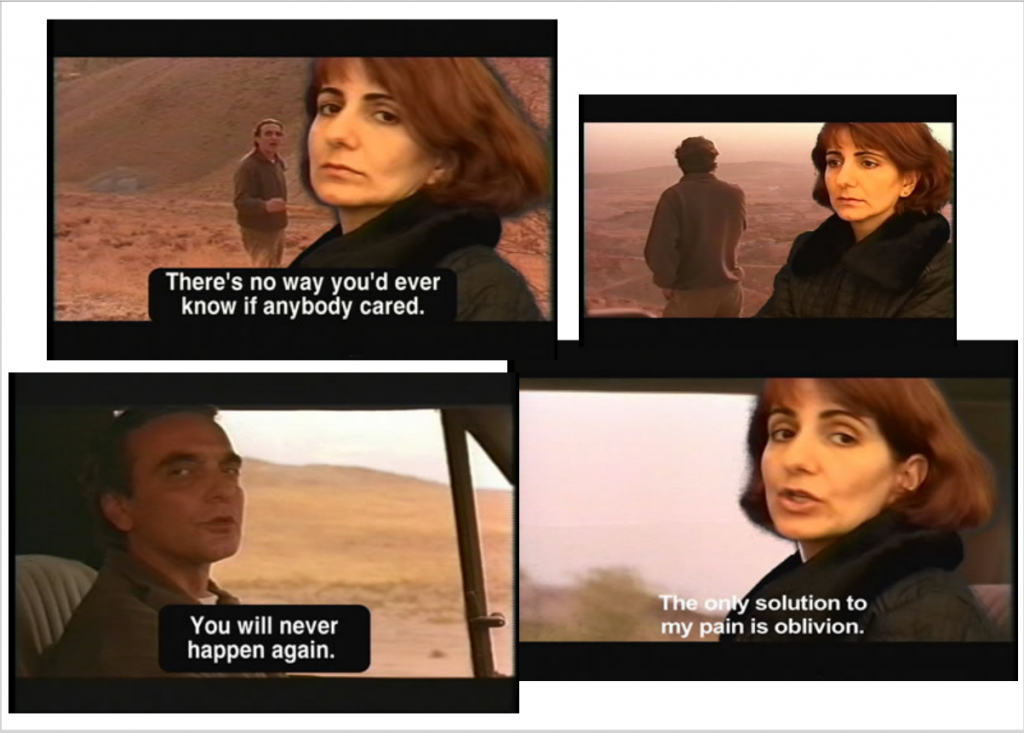 1999, 3:10- 9:19 min, color, stereo
Stepanian  inserts herself into the Iranian filmmaker, Abbas Kiarostami's movie, Taste of Cherry. In the original Persian language, Mr. Badii (played by Homayoun Ershadi) tries to convince several people to help him with his own suicide plans. Stepanian alters the English subtitles, effectually reversing Mr. Badii's role as protagonist and making it seem as though he is trying to talk her out of committing suicide. Through this role reversal, Stepanian also satisfies her desire to keep the protagonist alive.
This video makes a statement regarding our interest as viewers in film characters as narcissistic extensions of our own self-interests, while calling our attention to the inadequacy and loss of meaning inherent in language translation.
The combination of low tech effects and the seriousness of the characters and subject matter results in something that is strange and brutally funny. The video remains unfinished.